Taxfitness provides tax planning and business advisory software and revenue-generating training courses for accountants.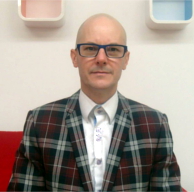 (Managing Director)
[email protected]
In 2003 Darren founded the Success Tax Professionals franchise group which has grown to over 100 franchisees operating Australia-wide. Success Tax Professionals franchisees currently lodge over 50,000 tax returns pa for a combination of individuals, small businesses and SMSF's. Success Tax Professionals is the third largest tax franchise in Australia.
In 2017 Darren founded TaxFitness to provide tax planning software for accountants. In 2021, a business advisory module was added and comprehensive revenue-generating training courses in 2023.
Darren has a Bachelor of Business (Accounting) degree, Diploma of Financial Services (Financial Planning), Graduate Diploma of Applied Finance, and Master of Business Administration. Darren is also a member of the Institute of Company Directors and CPA Australia.
Darren is the published author of 9 books: