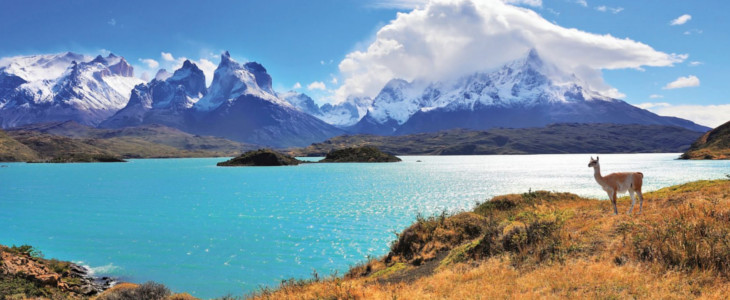 Chile is a South American country bordering Peru to the north, Bolivia to the northeast, Argentina to the east, and the Drake Passage in the far south. The name Chile comes from the Incas who called the valley of the Aconcagua, 'Chili'.
Augusto Pinochet's authoritarian military government ruled Chile between 1973 and 1990. The first years of the regime were marked by human rights violations with at least 2,000 killed and 27,000 tortured. In 1980 General Pinochet became president of the republic for an eight-year term. In the late 1980s, the government gradually permitted greater freedom (of assembly, speech, and association), implemented market-oriented reforms, and moved toward a free market economy.
Today, Chile is one of South America's most stable and prosperous nations and currently holds the lowest homicide rate per 100,000 people in South America. It's the leading Latin American nation in human development, competitiveness, income per capita, globalisation, and economic freedom.
Taxpayers, both individuals and companies, without a residence in Chile, only pay tax on their Chilean income.
In addition, a special regime exists ('Participation exemption') for Chilean publicly traded stock corporations and closely held stock corporations that voluntarily submit to the supervision of the Chilean SEC (and meet certain requirements). These entities are not deemed to be Chilean domiciled/resident. Therefore they are exempt from tax on foreign income received.
"You'd be stupid not to try to cut your tax bill and those that don't are stupid in business"
- Bono: U2