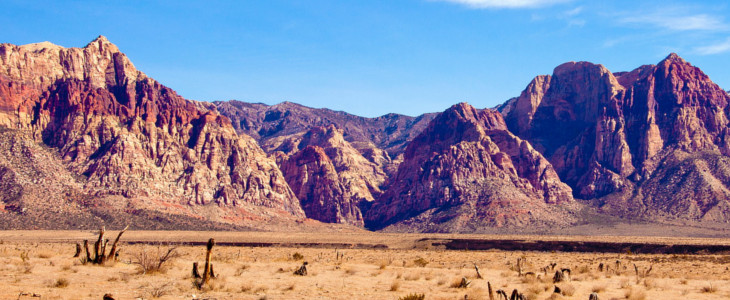 Capital city: Carson City
Currency: US dollar
Population: 2.94 million
Language: English
GDP $126 billion
Nevada (Spanish for "snowy") is a state in the Western, Mountain West, and Southwestern regions of the United States of America. Nevada is officially known as the "Silver State" because of the importance of silver to its history and economy.
Before European contact, Native Americans of the Paiute, Shoshone, and Washoe tribes inhabited the land that is now Nevada. The first Europeans to explore the region were Spanish.
Nevada is largely desert and semi-arid, much of it located within the Great Basin. Areas south of the Great Basin are located within the Mojave Desert, while Lake Tahoe and the Sierra Nevada lie on the western edge. Nevada has 172 mountain summits with 610 m of prominence. Legalized gambling, lenient marriage and divorce laws, and legal prostitution have transformed Nevada into a major tourist destination. The tourism industry remains Nevada's largest employer, followed by mining.
Nevada is known as one of the US's home grown tax havens. This is mainly due to the benefits of a Nevada incorporated company which includes:
Nil state company tax.
Extreme secrecy.
Officers and directors are protected from liability under lawsuits.
A basic company setup is available for the rock bottom price of only $174.
Minimal reporting and disclosing requirements (stockholders are not public record).
No IRS information sharing agreement.
"You'd be stupid not to try to cut your tax bill and those that don't are stupid in business"
- Bono: U2