Tax Deductions for Undertakers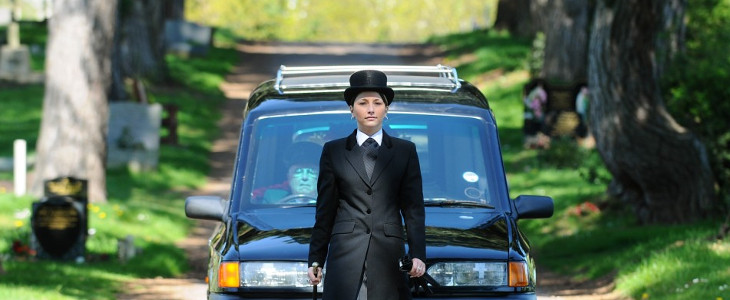 Average weekly pay: $Unavailable
Employment size: 2,200
Future growth: Very strong
Skill level Associate degree or diploma
Funeral workers prepare bodies for viewing and burial, arrange and conduct funerals, and perform other specialist funeral services. Tasks include:
Interviewing families and associates of the deceased to assist with funeral arrangements such as the selection of coffin, type of service and publication of death notices.
Collecting bodies from mortuaries.
Preparing bodies for viewing and burial by washing, draining body fluids, applying padding and cosmetics, dressing bodies and placing them in coffins.
Liaising with clergy and cemetery and crematorium staff.
Coordinating the movement of coffins and funeral cars, arranging floral displays and collecting attendance and tribute cards.

Typical tax deductions:
Home office running expenses.
Journals, periodicals and magazines that have a content sufficiently connected to their employment.
Mobile telephone and internet costs (work related portion only).
Union and professional association fees.
Work-related travel (attending morgues, cemeteries, etc.).
Computer (if used for work purposes is depreciated over the effective life. NB: Deduct private use portion).
Conferences, seminars and training courses.
Purchase and laundry of corporate uniforms.
Self-education expenses (must be a direct connection between the self-education and their current income-earning activities).
"You'd be stupid not to try to cut your tax bill and those that don't are stupid in business"
- Bono: U2