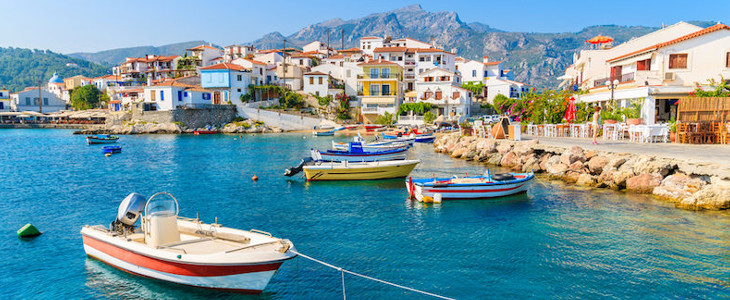 Capital city: Nicosia
Currency: Euro (EUR)
Population: 1,100,000
Language: Greek & Turkish
GDP $29.7 billion
Cyprus (officially the Republic of Cyprus) is an island country in the Eastern Mediterranean and the third largest most populous island in the Mediterranean. The Republic of Cyprus is de facto partitioned into three main parts: the area under the effective control of the Republic (59% of the island's area), the self-declared
Turkish Republic of Northern Cyprus (36%), and United Nations controlled Green Line (5%).
Cypriot legend claims Aphrodite, the Greek goddess of love, was born and rose from the foam near a rock off what's now Aphrodite's Beach. Waves breaking over the rock create pillars of foam that islanders say look just like the goddess herself.
The Cypriot dessert wine commandaria is recognized as the world's oldest named wine (from the 13th century). Produced in the fertile high-altitude slopes in the southwest of Cyprus, it has a sweet, herby taste that evokes the island's aromas.
To secure a financial assistance package necessary to keep the banking system afloat, in 2013 the country agreed to unprecedented terms with the EC, the European Central Bank and the IMF. This involved taking the bank depositors funds to recapitalize the banking system's balance sheets, and increasing the company tax rates to 12.5%.
In addition, in 2017 Cyprus joined the Automatic Exchange of Financial Information in Tax Matters program. This involves automatically sending tax-related banking information of noncitizen account holders to tax authorities in their countries of citizenship. Data matching by local tax authorities ensures offshore income is reported in local tax returns. As a result, the OECD has declared that Cyprus was no longer deemed a tax haven.
"You'd be stupid not to try to cut your tax bill and those that don't are stupid in business"
- Bono: U2