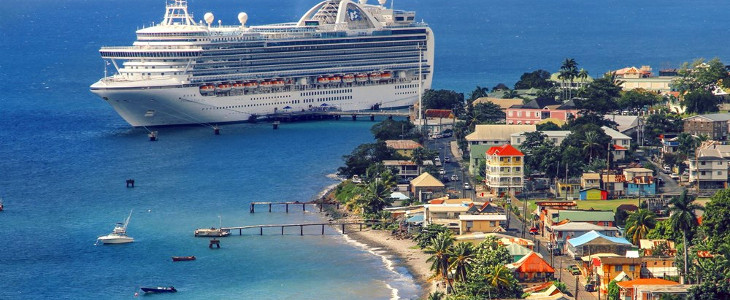 Capital city: Roseau
Currency: East Caribbean dollar (XCD)
Population: 73,543
Language: English
GDP: USD$808 million
GDP per capita: USD$10,987
Dominica (officially the Commonwealth of Dominica), is a sovereign island country located in the Lesser Antilles archipelago in the Caribbean Sea. The island's name is derived from the Latin for 'Sunday', and results from Columbus sailing past the island on Sunday, 3 November 1493.
Dominica is known as 'The Nature Island of the Caribbean' due to its spectacular, lush, and varied flora and fauna (being largely covered by rainforest). It is home to the world's second-largest hot spring (Boiling Lake) and has many waterfalls, springs, and rivers (actually 365). The Morne Trois Pitons National Park is a World Heritage Site which blends a tropical forest with volcanic features.
The Commonwealth of Dominica is a major international financial centre involved in offshore banking, payment processing companies, and general corporate activities. Dominica offers tax-free status to companies relocating from abroad, with many internet businesses and hedge funds utilising Dominica for this reason.
For the payment of US$100,000, Dominica offers an official and legally mandated citizenship to those seeking a valid second passport. Alternatively, applicants can make a US$200,000 real estate investment, and then only have to pay a US$50,000 citizenship fee. Dominica passport holders can travel without a visa, or obtain a visa upon entry, to over 100 countries and territories, including the United Kingdom and the Schengen zone.
"You'd be stupid not to try to cut your tax bill and those that don't are stupid in business"
- Bono: U2