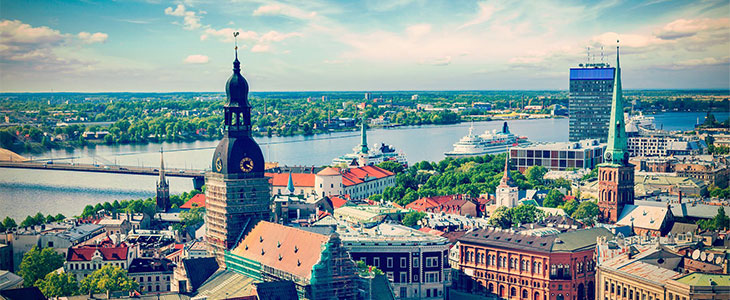 Capital city: Riga
Currency: Euro (€)
Population: 1,953,200
Language: Latviana
GDP: USD$53.3 billion
GDP per capita: USD$27,289
Latvia is a Northern European Baltic country bordered by Estonia, Lithuania, Russia and Belarus. The Republic of Latvia was established on 18 November 1918 after declaring independence from Russia in the aftermath of World War I. Following the Second World War, Latvia was occupied by the Soviets for fifty years, until restoring de facto independence on 21 August 1991.
Latvia has a long tradition of conservation with the first laws and regulations enacted in the 16th century. Latvia has 706 specially state-level protected natural areas: four national parks, one biosphere reserve, 42 nature parks, nine areas of protected landscapes, 260 nature reserves, four strict nature reserves, 355 nature monuments, seven protected marine areas and 24 micro-reserves.
Since January 2013, significant modifications have been made to Latvia's tax system to make it more competitive and attract foreign investment. The changes to the tax system include:
A corporate tax rate of 15%.
No company tax is paid on undistributed profits (only distributed profits are taxable).
Holding companies do not pay tax on dividend income and stock sales.
Holding companies can claim a deduction for interest and licensing fees paid to foreign companies.
High level of transparency.
"You'd be stupid not to try to cut your tax bill and those that don't are stupid in business"
- Bono: U2