Tax Deductions for Blacksmiths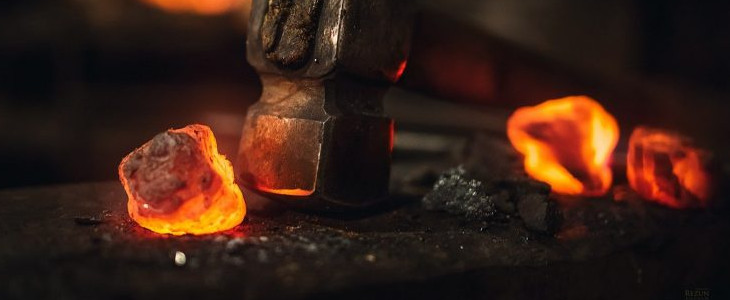 Average weekly pay: $700
Employment size: 2,500
Future growth: Decline
Skill level Certificate III or IV
A blacksmith is a person who makes and repairs iron objects by hand.
Blacksmith tasks include:
Selecting metal stock for job requirements.
Heating metal in forges and furnaces, hammering, punching, and cutting metal using hand tools and machine presses.
Tempering and hardening finished articles, electroforming, painting and polishing.
Preparing horses' hooves for shoeing, nailing horseshoes to hooves, and trimming hooves.
Typical tax deductions:
Travel to and from work, and customer farms or premises, while transporting bulky equipment (normally 20 or more kilos). Normally includes blacksmith tools and raw materials including a variety of metals. Deductions are normally maximised by using the logbook method.
Mobile phone, internet and home office costs.
Travel expenses. Meals and accommodation expenses incurred when being away from home overnight for work.
Protective clothing, including fire-resistant and sun-protection clothing, safety-coloured vests, steel-capped boots, gloves, overalls, and heavy-duty shirts and trousers, overalls, smocks and aprons you wear to avoid heat damage whilst blacksmithing.
Courses, seminars and self-education expenses.
Tools and equipment, if less than $300 each are immediately deductible. Whereas if they are over $300 they are depreciable.
"You'd be stupid not to try to cut your tax bill and those that don't are stupid in business"
- Bono: U2