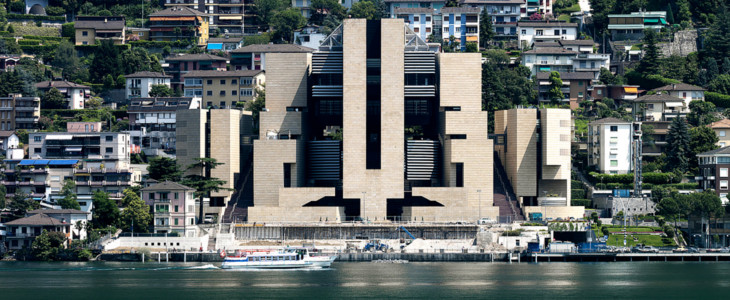 Campione d'Italia is a municipality of the Province of Como in the Lombardy region of Italy. This postage stamp exclave only totals 1.6 km2 and is surrounded by the Swiss canton of Ticino.
Campione is very integrated with Switzerland, both administratively and economically. For example, Italian citizens residing in Campione have the Swiss franc as legal tender, use the Swiss telephone system, access Swiss hospital care, and must abide by many Swiss laws (including customs, vehicle registration, etc.).
The Casinò di Campione, founded in 1917, is owned by the Italian government and operated by the municipality. The casino is the largest employer in Campione and provides sufficient income to operate Campione without the imposition of taxes (or any other revenue source). It is Europe's largest casino with a floor space of 55,000 square metres on 9 floors giving the casino space for 56 tables and 500 slot machines.
Campione residents pay no income tax, no inheritance tax, no gift tax, and no value added/sales tax. To access these tax concessions individuals must become residents of Campione and actually reside there for at least part of the year.
"You'd be stupid not to try to cut your tax bill and those that don't are stupid in business"
- Bono: U2