Trade shows and exhibitions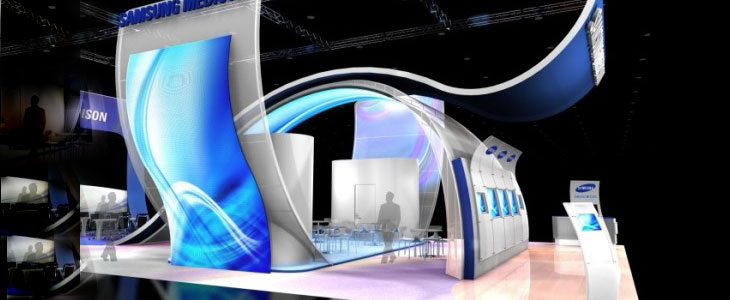 A trade show or exhibition is an exhibition organised so that companies in a specific industry can showcase and demonstrate their latest products and services, study activities of rivals and examine recent market trends and opportunities.
The benefits of trade shows:
Improves awareness – It helps build the brand, knowledge of products, and enhances name recognition.
Opportunity to investigate the competition.
Gain new customers – Trade shows are an effective method for lead generation for business-to-business companies. They are super-efficient as the exhibitor can talk to a lot of potential clients at the one spot, thus saving travel costs and travel time.
Opportunity to network with industry suppliers, employees, competitors, and participants. It is an excellent opportunity to find out what is happening in the industry and gain the 'industry gossip'. Who is doing well, who is retiring, and who is going broke?
Build alliances and partnerships with competitors and suppliers.
See current customers – This is the most efficient way to see your current customers face-to-face. It provides the opportunity to display new products, up-sell customers on other products, and check customer rapport is continuing to grow.
To maximise sales at a trade show:
Set your goals for the trade show, i.e. usually a dollar value of direct sales
Find a suitable trade show event – this will either be a trade show for your industry or your ideal audience.
Plan around a new launch/product – 92% of trade show attendees says the main reason they attend trade shows is to see new products featured.
Ensure your team at the trade show are sociable, friendly, well-groomed, and knowledgeable on your product.
Have a high impact exhibition stand.
Refine your 30-second sales pitch – this is your 'elevator pitch' on your product or service. Give product demonstrations (if possible).
Run a competition or contest.
Send out personal invitations to customers or contacts you hope will attend.
Advertise your attendance at the trade show in trade publications.
Give away branded freebies, i.e. coffee cups, pens, tee shirts, mousepads, caps, lollies, etc.
Speak at the event.
Wear an eye-catching branded uniform.
Ensure all leads are followed up – but use a ranking system for leads to maximise results.
Calculate the return on investment from the trade show, i.e. gross profit on sales generated less the direct trade show costs.
"You'd be stupid not to try to cut your tax bill and those that don't are stupid in business"
- Bono: U2