Infamous Tax Evader – Martha Stewart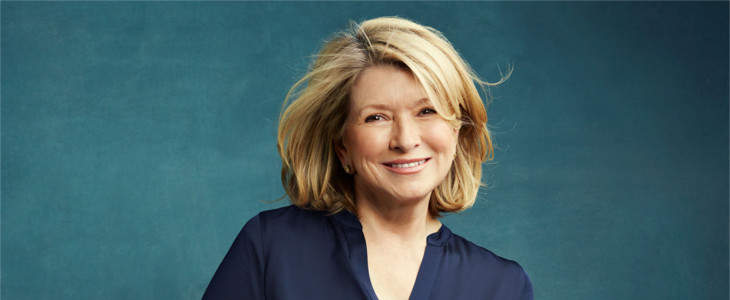 Martha Helen Stewart (c1941) is an American businesswoman, writer, and television personality. As founder of Martha Stewart Living Omnimedia she has gained success (a net worth of US$638 million) through a variety of business ventures, encompassing publishing, broadcasting, merchandising, and e-commerce. She has written numerous bestselling books, is the publisher of the Martha Stewart Living magazine, and hosted two long-running syndicated television shows (Martha and Martha Stewart Living).
Stewart's mother taught her how to cook and sew, her father how to grow food, and her grandparents the processes of canning and preserving. In 1976, Stewart started a catering business in her basement with a friend from her modelling days, Norma Collier. In 1982 Stewart released her first cook book, Entertaining. Following Entertaining's success, Stewart released many more books including Martha Stewart's Quick Cook (1983), Martha Stewart's Hors D'oeuvres (1984), Martha Stewart's Pies & Tarts (1985), Weddings (1987), The Wedding Planner (1988), Martha Stewart's Quick Cook Menus (1988), and Martha Stewart's Christmas (1989), among others.
On October 19, 1999, Martha Stewart Living Omnimedia went public on the New York Stock Exchange under the ticker symbol MSO. The initial public offering was set at $18 per share, and rallied to $38 by the end of trading, making Stewart a billionaire on paper and the first female, self-made billionaire in the US.
In 2004, Stewart was convicted of felony charges (conspiracy, obstruction & making false statements) related to the ImClone insider trading case. According to the U.S. Securities and Exchange Commission (SEC), Stewart avoided a loss of $45,673 by selling all 3,928 shares of her ImClone Systems stock on December 27, 2001, after receiving material, nonpublic information from Peter Bacanovic (who was Stewart's broker at Merrill Lynch). The day following her sale, the stock value fell 16%. She served a five-month term in a federal correctional facility and then a two-year term of supervised release.
Martha Stewart is also a convicted tax evader. Before doing jail time for insider trading, Stewart was forced to pay $220,000 in back taxes and penalties to the State of New York, learning the hard way that East Hampton mansions also generate taxes. Her claim that she hardly spent time there didn't reduce her burden, or appease the state of New York.
Martha Stewart said that neither her prison time in 2004, her business difficulties, nor her ongoing legal battles today have shaken her fundamental self-reliance. She said, "I'm a tough person from (the) start. I've always been a tough person. Tough, meaning I can survive. I'm a survivor."
"You'd be stupid not to try to cut your tax bill and those that don't are stupid in business"
- Bono: U2