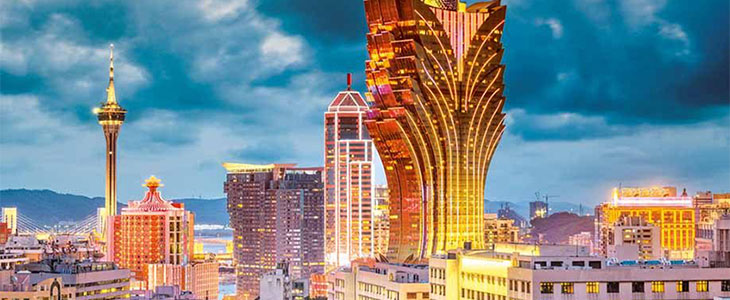 Capital city: Macau
Currency: Macanese pataca (MOP)
Population: 650,900
Language: Chinese and Portuguese
GDP: USD$80.7 billion
GDP per capita: USD$123,982
Macau (officially the Macao Special Administrative Region of the People's Republic of China) is an autonomous region on the western side of the Pearl River estuary in East Asia. Macau is a former Portuguese colony that was returned to Chinese sovereignty on 20 December 1999. It is bordered by the city of Zhuhai in Mainland China and is 64 km from Hong Kong (across the Delta). Macau is the most densely populated region in the world with a population density of 21,185 persons per square km.
Macau is a resort city in Southern China, known for its casinos and luxury hotels. It is widely known as the gambling capital of the world, and since 2006 has had the world's most significant gaming revenue. Macau's economy is reliant on gambling, tourism, banking and other financial services.
Macau is an offshore financial centre, a tax haven, and a free port with no foreign exchange controls. Tax is imposed on the worldwide income earned by Macau-registered entities, irrespective of where their residence or headquarters are situated and regardless of the nature of the income. Tax is imposed on a progressive rate scale ranging from 3% to 9% for taxable profits below or equal to MOP 300,000 (with profits below MOP 32,000 being exempt), and 12% for taxable profits over MOP 300,000.
"You'd be stupid not to try to cut your tax bill and those that don't are stupid in business"
- Bono: U2